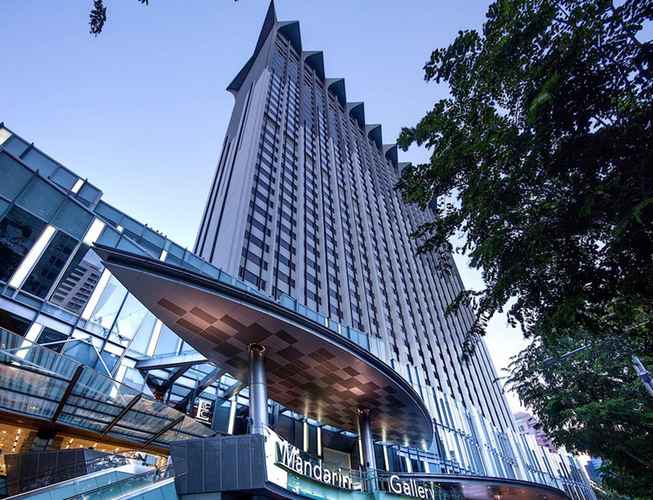 It has been a long year since the global pandemic struck the world. The pandemic has affected every sector including the travel industry globally. Almost every country enforces lockdown and imposes temporary prohibitions of entry or travel ban. Singapore is no exception.
Now, it looks like everyone can't wait to get back on the journey. Since the implementation of the new normal, the travel and tourism industry has been reopened although it has to follow health protocols and travel procedures while traveling. So, now is the time for you to plan your trip.
Are you interested in Singapore? The country which is famous for its lion statue and Marina Bay Sands landmark is the best choice of tourists for a vacation. Located off the southern coast of Malaysia, Singapore is a futuristic urban center rich with experiences around every corner. Not surprisingly, many tourists, especially from Malaysia and Indonesia, take a one-day trip to Singapore.
Here are 5 tips that you must prepare before taking a one-day trip to Hotels in Singapore.
How to Get There
You can go to Singapore by flight, land, and sea transportation. However, for a one-day trip, it's better if you take a bus or ferry.
You can enter through the Woodlands border, checkpoints between Johor Bahru Malaysia and Singapore by bus. You can also depart from the Sekupang Port Batam to Tanah Merah Port Singapore by ferry. Prepare official documents such as passports and ID cards or other documents needed during the immigration check process.
Set Aside Your Budget
Determine the budget that you will spend in Singapore. The budget needed includes transportation, food costs, and entrance fees. Don't forget to allocate some to buy souvenirs. You should also prepare for incidentals. If you miss the bus and require you to stay overnight in Singapore, you have enough money to rent a hotel.
Determine Tourist Destinations
Many tourist attractions can be visited in Singapore, including Merlion Park, Marina Bay Sanda, Garden by the Bay, Sultan Mosque, Bugis Street, Universal Studio Singapore, Sentosa Island, you name it. Arrange the itinerary properly. Thus, you can reach as many tourist attractions as possible in one day.
Select Transportation
Instead of renting a car, you should use public transportation when traveling in Singapore. You can try the MRT and buses using a tourist pass which you can get at the MRT station for SGD 10 per day. You can also order a taxi online if you have more budget.
Bring Your Personal Needs
Prepare personal needs such as masks, hand sanitizers, medicines, etc. Wear sunscreen, a hat, and sunglasses because the weather in Singapore tends to be hot. Use clothes that are comfortable and absorb sweat. Bring wet wipes or small towels and a water bottle.
The good news is now Singapore citizens can get Singapore Rediscovers Voucher that can be used for hotels, tours, and attractions. This digital voucher is valid for Singapore residents aged 18 years and above. Families with members aged under 18, will get a subsidy of SGD 10 per ticket, a maximum for 6 children.
So what are you waiting for? Pack your luggage now and Happy Holiday.